Mike Peckham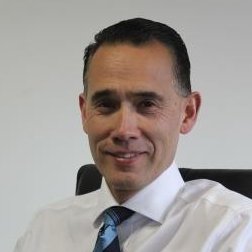 Mike has been managing director of PSA Training and Development working in the area of Strategic Support and Facilitation. His background includes a mixture of teaching, training, management development and organisational consultancy. He's worked as a strategy consultant and coach with the boards of many multinational clients in UK, Europe and Southern Africa. In the Third Sector he has worked with several of the UK's largest not for profit organisation.
Claire Howell
Claire is a an experienced and focused management training professional with a highly engaging delivery style. An effective motivator, coach and team builder. Claire, is currently working on a number of organisational projects and in particular supporting the design, development and implementation of a Succession Planning Programme for City and Islington College in London, the UK's largest provider of Further Education.
James Whitehead
James was a learning and development manager in the public sector before joining PSA in 2014. He has played a leading role in supporting individual and organizational learning in a wide variety of settings, both in the UK and abroad, and has an extensive background in operational and strategic planning in large multinational contexts. His Doctoral research examined change leadership in the contested cultural environment of Northern Ireland
David Cooper
David joined PSA Training and Development Ltd in 2001 after completing fifteen years within training management appointments. He has worked with a wide variety of organisations in training, facilitation, consultancy and coaching assignments and specialises in the use of online surveys that enable individuals, teams and organisation to have the conversations needed to move them on.