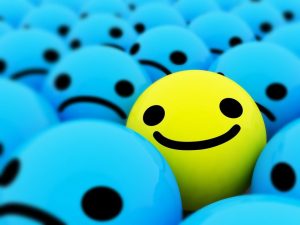 No doubt you've heard it all before: the on-demand economy will exacerbate the trend toward enforced self-reliance that has been gathering pace since the 1970s. Each of us will have to master multiple skills and keep those skills up to date. We will need to take more responsibility for educating themselves, selling ourselves, through personal networking and social media, effectively turning ourselves into personal brands. In a more fluid world everyone will have to learn how to manage 'corporate individualism' and 'You Inc.'

But hold on a minute; surely there's more to us than a piece of self-imagined corporate merchandise? How do we balance the demands of 21st century work with our personality, preferences and passion? Equally, what about the people we lead and manage? What about their aspirations and passions? So the question becomes, how can we make the most of our own and other people's intrinsic strengths and motivations for the benefit of ourselves, our friends and colleagues, and the organisations to which we may belong (if only fleetingly)?

In a seminal article in the Harvard Business Review, Why Should Anyone Be Led by You? (Later developed into a book of the same name), Rob Goffee and Gareth Jones, suggested that to be a true leader you should "Be yourself, more, with skill." I think this advice goes well beyond leaders, I think it applies to us all. So where should we begin? Well I do like a good proverb, so let's start with an ancient Chinese one, which describes happiness as something to do, someone to love, and something to hope for. In other words, meaningful work, close ties to family and friends, and a reasonable hope of a positive future? Let's take them in turn.

Meaningful Work

In 'Finding your Element', Ken Robinson describes how making the most of ourselves is about using our particular kind of intelligence in an optimal way. In his view, the only way to prepare for an uncertain future is to make the most of ourselves, on the assumption that this will make us more flexible and adaptable. He believes that each of us should identify and nurture four things:
Our Aptitude – our natural facility for doing something
Our Passion – what gives us deep delight and pleasure
Our Attitude – the drive and grit to succeed
Our Opportunity – creating and taking opportunities to find them

Identifying them will put us in the 'zone', which like the state of 'flow' described by Mihály Csíkszentmihályi (Mee-Hi Cheech-Me-Sent-Hi if you were wondering), is where we lose track of time, we feel we are doing what we are meant to be doing and being who we are meant to be: time feels different, ideas come more quickly, and it fills us with energy.

Close Ties to Family and Friends

Research conducted by Robert Levering, aimed at discovering the essence of a great place to work, concluded that such a place is one in which you trust the people you work for, have pride in what you do, and enjoy the people you are working with. Ken Robinson describes it as 'finding your tribe', which can have a transformative effect on both your sense of identity and purpose.

People who are like you offer validation and interaction, they affirm that you are not alone and enable collaborative ventures. They provide inspiration and provocation, allowing you to stand on the shoulders of others and raise the bar on your own level of achievement. Finally, they provide the 'alchemy of synergy' by modelling the three features of human intelligence, which are diversity, dynamism and distinction.

Diversity describes the breadth of human intelligence from analytic to creative, from practical to emotional, just like the different members of a team. Dynamism is displayed by its interactivity, neurons in the brain fire and connect just like people, and finding new connections is how breakthroughs occur. And finally each of us, and the teams we form, are distinct, every person's intelligence is unique, like a fingerprint, the key is to identify where our strengths lie and seek out the strengths of others to plug the gaps?

Reasonable Hope of a Positive Future

In 'Drive', Daniel H. Pink describes how there is a mismatch between what science knows and what business does. Fundamentally, the use of rewards and punishments to control employees is an antiquated way of managing people. To maximise our enjoyment and productivity in 21st century work, he argues that we need to upgrade our thinking on motivation to include autonomy, the desire to direct our own lives; mastery, the urge to get better and better at something that matters; and purpose, the yearning to what we do in the service of something larger than ourselves. And it is purpose that provides the essential context for both autonomy and mastery.

According to the research cited by Pink, the most deeply motivated people align their desires to a cause greater and more enduring than themselves. As an emotional catalyst, wealth maximisation lacks the power to fully mobilise human energies, because it still begs the question: to what end. Satisfaction depends upon not merely having goals, but on having the right goals: goals that are greater than one's own self-interest. The alternative is worker disengagement and the poor productivity, which may be one of the reasons why we currently have such poor productivity in the UK.

Furthermore, neuroscience is now discovering that when people have a sense of purpose, especially a sense of common purpose, their brain chemistry changes. From our perception of pain, to our ability to handle difficult and challenging environments, and even our health and well-being.

For all these reasons, each of us needs to think about how we can create a purpose and an environment that stimulates us and the people we work with. How can we all be ourselves, more, with skill?